– Dan Freund, Eau Claire, Wisconsin bankruptcy attorney
More bankruptcy questions? Check our our FAQ page.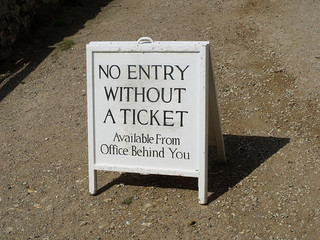 This page contains general information. Contact a WBG attorney for specific advice.
Nearly everyone can file some kind of bankruptcy. In fact, you qualify for most types if your family income is below the median for the state of Wisconsin. But what if you have above median income? We'll talk about that in just a moment.
First, let's dispel a few myths. If you otherwise qualify you CAN file a bankruptcy even though you: (a) have been sued, (b) have a 401k, (c) own a home, (d) have judgments, (e) are employed, (f) make lots of money, (g) have equity in a home, (h) owe taxes, (i) have filed for bankruptcy before, (j) have money in the bank, (k) owe medical bills, (l) have lots of assets, (m) are married and have a spouse who won't file, (n) are in foreclosure, (o) owe on credit cards, (p) have unfiled taxes, or (q) have no assets. You can also file if you have student loans, but you will likely not receive a discharge of those loans.
Chapter 7
You can qualify for a Wisconsin Chapter 7 bankruptcy in any one of five ways:
1 – You have a family income that falls below the Wisconsin median family income.
2 – You have enough offsetting living expenses. Which living expenses can you use? It's complicated. Most attorneys use a computer program to help their clients make this determination.
3 – A majority of your debts are non-consumer obligations (arising, for example, from business activities, a car accident, or taxes).
4 – You are a disabled veteran and a majority of your debts were incurred while you were on active duty or performing a homeland defense activity
5 – You are an armed forces reservist or National Guard member and either (a) are on active duty or performing a homeland defense activity or (b) within the past 540 days you were on active duty or performing homeland defense activity for at least 90 days.
Items 1 and 2 make up the means test you've probably heard about. Notice that high income folks don't have to worry about the means test if they owe predominately non-consumer debt. And high income folks with mostly consumer debt can still pass the test if they have sufficient allowable expenses.
One warning: Just because you can get into Chapter 7 doesn't mean that you can stay in. If you have a high income then the judge may decide you can pay a substantial portion of your debts and kick you out of Chapter 7.
Corporations and other entities can file Chapter 7 cases without limitation. But they don't get a discharge when the case is done.
Chapter 13
You can file a Chapter 13 bankruptcy if your unsecured debt totals less than $383,175 and your secured debt totals less than $1,149,525. These amounts will increase in early 2016.
You don't have to pass a means test to qualify for Chapter 13. However, it does play a big role in Chapter 13 cases by setting the amount that you must pay and the payment period.
Corporations and other entities cannot file Chapter 13 cases.
Chapter 11
Anyone can file Chapter 11. However, the expense of doing Chapter 11 makes it impractical for most people. Like in a Chapter 13, the means test pays a role in the amount that an individual debtor must pay.
Chapter 12
Only those who farm or fish for a living and fall below certain debt limits may file a Chapter 12 bankruptcy. For more information consult with an attorney familiar with Chapter 12.
Chapter 128
Turning to non-bankruptcy law, any individual can file a Wisconsin state law Chapter 128 repayment plan.
Of course, to say that you can file a bankruptcy (or a 128) in Wisconsin is not to say that you should file. What is your best choice? Talk to a WBG attorney to explore all of your debt relief options.]
More bankruptcy questions? Check our our FAQ page.
This page contains general information. Contact a WBG attorney for specific advice.
Wisconsin Bankruptcy Guide is provided by law firms designated as Debt Relief Agencies by the federal government because we help people file for relief under the Bankruptcy Code. We also provide other types of debt relief options.
Image Credit: Elliott Brown